On this page:
Featuring AW School
For newcomers to AW School, we recommend the following locations.

Basic Instructions: 14.18N 12.79E 0.63a 67 (These are instructions on moving, and house rules)



CAV Instructions: 0.48S 0.06E 0.02a 0 (Help on how to do up your AV the way you like it).


And finally: WIKI links, at 20.24N 156.39W 0.05a 270 (AW has its own wiki. Use these links to access further help.)
Our reporter, Randy, has been fortunate in getting an interview with Kenny McC, the mastermind behind redeveloping the AW School and making it more up to date and user friendly. Kenny and his team of dedicated citizens are working hard to bring people an excellent learning venue.
Randy: Was the school an official AW creation or a citizen creation?
Kenny McC: The idea came from the American Builders back in 1998. AWI donated the world and Jetta Lewis was the first caretaker of AWSchool.
Randy: How long have you been in the CT position?
Kenny McC: Initially, I was acting CT back in 2001 when kellee was on pregnancy leave. From 2007 to 2014 I worked in AWSchool as senior teacher and after dreamer2 and tunablues left AW, I took on the role of CT in early 2014. Due to sad circumstances I had to resign around August 2014, but just in June this year several citizens asked me to return to AWSchool as CT.
Randy: What is your projected hope for what the school can do?
Kenny McC: What it has always done: help people learn everything there is about building in AW. It is one of the things that may people want to stick in AW.
Randy: There have been frequent attempts to offer classes in the past, and do you see classes being offered again in the future?
Kenny McC: Classes on advanced topics such as modelling of objects, how to work with server controlled movers, etc will be back on the agenda.
Randy: Do you have any teachers and assistants? Do you need more help there?
Kenny McC: There are about 10 staff members at this moment, but we are always looking for more help!
Randy: What would you need to make this happen?
Kenny McC: We are trying to learn from past mistakes: We can not expect everyone who joins up to commit to 2 hours on a set time of the day year in, year out. We're setting up floater schedules, so staff members can choose the time and day of the week that suits them best. Furthermore, there were very strict guidelines on how to work in AWSchool with lots of paperwork, which I feel are not necessary. So we are loosening up on those as well!
Randy: If the school has classes, have you any ideas the best way to advertise them and get interest up?
Kenny McC: AWlife web page, Event calendar and old fashioned telegrams! Staying directly in touch with people (telegrams and chat)
Randy: How much help have you got from AW?
Kenny McC: Several people from the community have been extremely helpful like MeL, Golder, Tomas, MaXPoly, DarkMatter, OklahomaTraveler, Iao and OzySEO. Special thanks go to MeL, Lookin4BN, Mita and Dovestar as they've worked very hard to make this all possible.
Randy: Do you have any events planned in the future ? And how did the grand reopening go?
Kenny McC: The reopening went well (we rushed in our new GZ designed by Oklahoma Traveler) and had a lot of fun at the party! As to events, we're looking for courses on more advanced building topics. We're also looking into something new that may help people feel more committed to AW
Randy: And just a note: it not very helpful that the PEs used in the school don't necessarily work in other worlds. For folks just learning who tend to copy code, this makes it a frustration and they tend to give up. Do you think we could make more updated samples?
Kenny McC: Our Object Path is hopelessly outdated and customized to boot. We're trying to get access, but Rick has refused so far. We can't do anything about PE's at the moment, it's even more annoying that we miss a whole lot of Uberpath objects. We want to match object for object and texture for texture with Alpha's OP.
A serious warning!! If you copy an object group from the school to use in your own world, or in a public world, it may not work properly. This is particularly relevant to PEs, movers, and physics displays.
And Finally...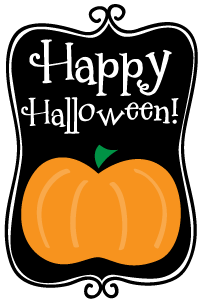 Folks in Alpha (AW) have organised a Halloween community build. The coordinates are: AW 9133.50N 18972.93E 0.24a 271.
Oh, and one last thing. Be sure to check out the OMG information on http://network.myaw.us/events/omg-awards-2016/

Thanks again to Kenny McC for the great interview -- and making the school better and better. That's all for this month, folks. Looking forward to seeing you next time.